The perfect way to marry wellness, interactive, and most importantly, the constant need to keep your gadgets charged is now here with Waveplay Interactive's Biker Charger.
Having the Bike Charger in your event will surely rouse curiosity among your guests and consumers, with most wanting to test it out for themselves! This is great fit for foyer activities, mall activations, sampling activations, gadget launches, sporting events, health and wellness events, and more!
We can provide you the following customizable / brandable features:
   1. Re-skin our existing Bike Charger Sampling Game
   2. Or create your own Super Custom Bike Game to fit your campaign message
   3. Option to brand the Bike Charger Unit itself.
Be one of the first in the Philippines to have your event guests experience the Bike Charger technology.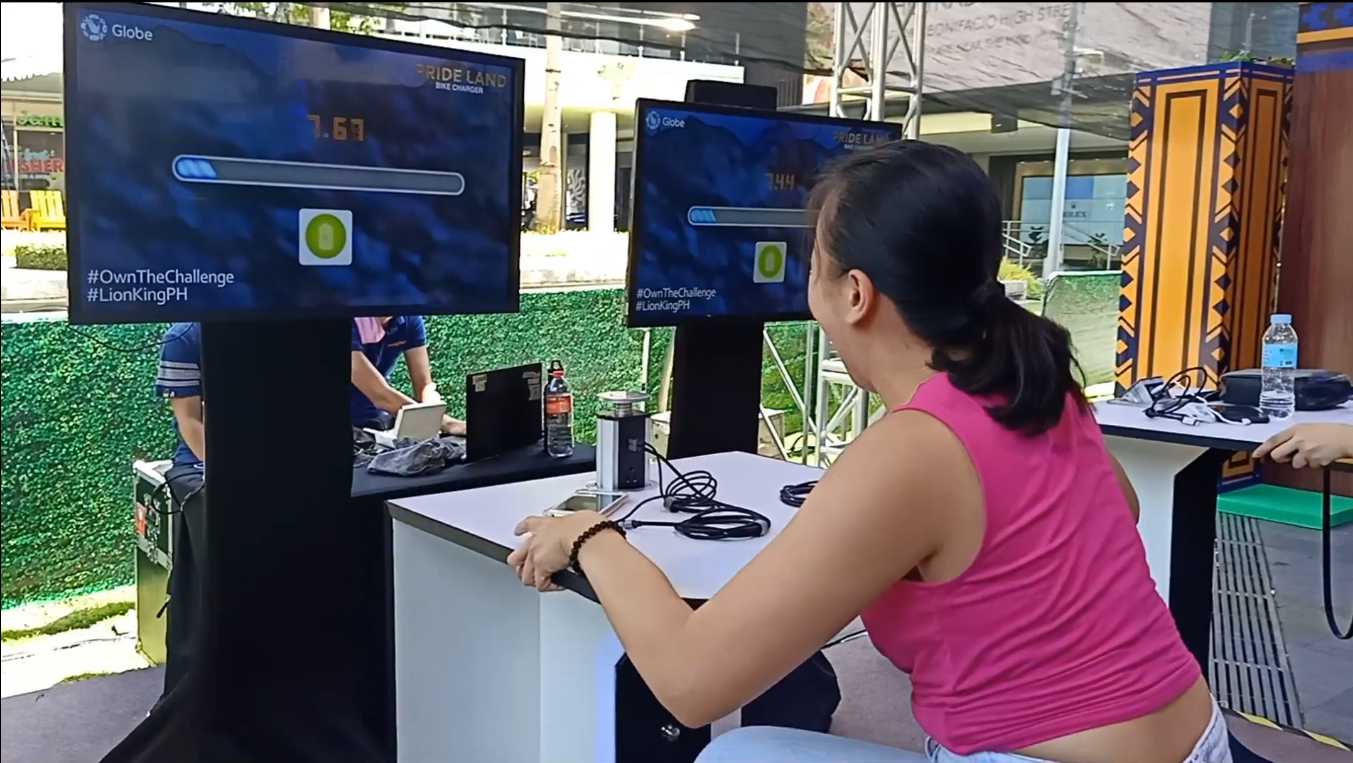 Globe x Pride Land Bike Charger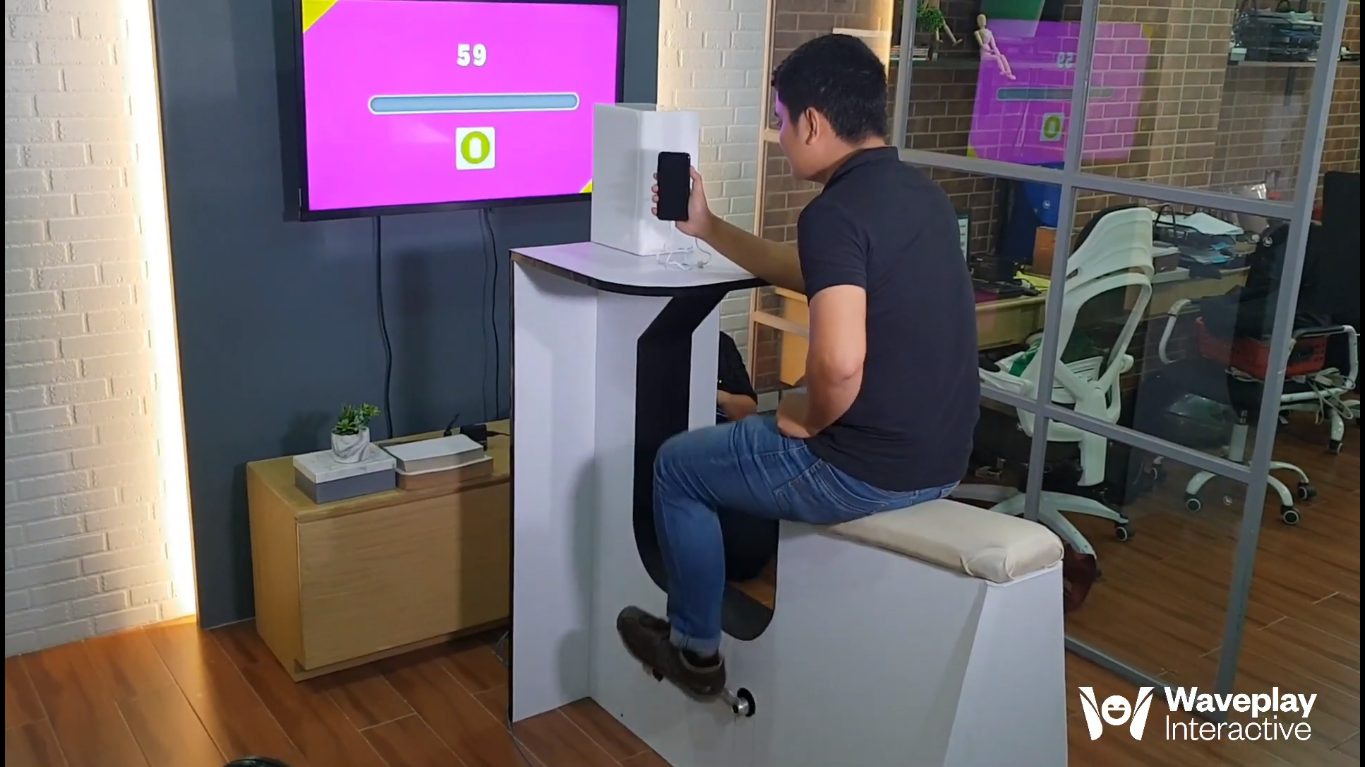 Bike Charger